November 11th, 2019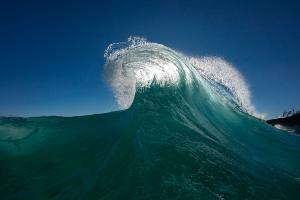 Last week, there was a morning where all the elements truly came together in an extraordinary manner. Thankfully, my friend Zach Dela Cruz was swimming alongside me and managed to capture some pretty cool slo-mo footage of me going about my creativity. A lot of folks ask me how I capture my art images and this film does a pretty good example of showing some of that, so I thought I'd share it with the FAA community as it can be interesting to see how other folks go about their photography. Music is by my long-time friend; Red Whyte.

Press on the "Click Here for More Information" tab to watch the video on Youtube or just cut and paste this link: https://www.youtube.com/watch?v=G89vI-y_2dU

Mahalo for watching.
November 9th, 2019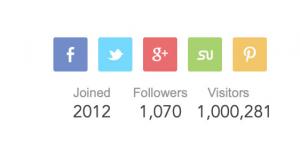 I logged onto FineArtAmerica.com today to see that my visitor count has just exceeded a million visits. I was genuinely surprised to see this because I wasn't really looking for it. I just happened to see that magic number staring back at me and thought to myself "Wow! How cool is that" Thank you, everyone, who visits my art photography on a regular basis. You have played a major part in this milestone and I want to thank and acknowledge your support.

Mahalo

Sean Davey
October 16th, 2019
Aloha to all involved with this years Spider Awards. I've always been a very big fan of black and white photography, ever since I was a child, looking at beach photographs by celebrated Australian photo legend; Max Dupain. So, it is with great honor that I accept my nomination at the 14th annual Black and White Spider Awards for my photograph; At The Ready, a photograph of great significance, given the important job that Hawaiian lifeguards perform in some of the heaviest storm-driven waves on the planet. I watched in awe as this particular lifeguard put his life on the line to navigate in through dangerous rocky outcrops, in between 20-40 foot waves to warn an unknowing beachgoer to get to high ground. Once again thank you to everyone who nominated my image. I'm truly grateful for your support.

Mahalo
October 16th, 2019
Aloha to all involved with this years Spider Awards. I've always been a very big fan of black and white photography, ever since I was a child, looking at beach photographs by celebrated Australian photo legend; Max Dupain. So, it is with great honor that I accept my nomination at the 14th annual Black and White Spider Awards for my photograph; At The Ready, a photograph of great significance, given the important job that Hawaiian lifeguards perform in some of the heaviest storm-driven waves on the planet. I watched in awe as this particular lifeguard put his life on the line to navigate in through dangerous rocky outcrops, in between 20-40 foot waves to warn an unknowing beachgoer to get to high ground. Once again thank you to everyone who nominated my image. I'm truly grateful for your support.

Mahalo
July 17th, 2019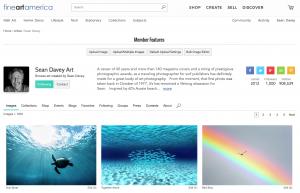 I joined FineArtAmerica.com many years ago. Sometime in 2012 to be exact. I hit a milestone with my 1000th follower today. A lady from Moscow called Marina Lisovaya. She was most gracious in her praise of my art photography. I was so chuffed by her message, I offered to send her one of my own hand-printed prints on Epson's amazing metallic papers absolutely free of charge, just for being my 1000th follower. I'm happy to do so, especially with her warm message of praise. One could say that my generosity was inspired by her kindness. Good attracts good back, don't you think. Be nice to each other out there, everyone.

Aloha

Sean